Academy (Student) Rental Program
| Student Program (50% Early Pay Discount) | New Instrument (per month) | Previously Rented (per month) | Used (per month) |
| --- | --- | --- | --- |
| Flute | $36 | $31 | $26 |
| Clarinet, Plastic | $36 | $31 | $26 |
| Clarinet, Wood | $46 | $41 | $36 |
| Alto Saxophone | $54 | $49 | $44 |
| Tenor Saxophone | $60 | $55 | $50 |
| Trumpet | $36 | $31 | $26 |
| Trombone | $36 | $31 | $26 |
| Snare Kit | $29 | $24 | $19 |
| Percussion Kit | $29 | $24 | $19 |
| Combo Kit (Snare & Percussion Kits) | $39 | $34 | $29 |
| Violin (All Sizes) | $36 | $31 | $26 |
| Violin, Step-Up Strings (Full Size Only) | $49 | - | - |
| Viola (12" - 14") | $36 | $31 | $26 |
| Cello (All Sizes) | $49 | $44 | $39 |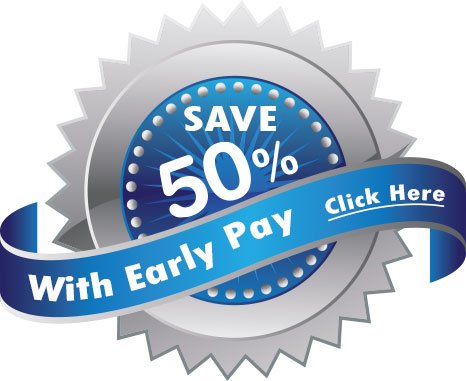 Symphony (Step-Up) Rental Program
| Step-Up Program (30% Early Pay Discount) | New Instrument (per month) | Previously Rented (per month) | Used (per month) |
| --- | --- | --- | --- |
| Piccolo | $49 | $44 | $39 |
| Flute, Silver Head | $49 | $44 | - |
| Oboe, Wood | $124 | $119 | - |
| Clarinet, Wood | $58 | $53 | - |
| Soprano Saxophone | $69 | $64 | $59 |
| Alto Saxophone | $79 | $74 | - |
| Tenor Saxophone | $89 | $84 | - |
| Trumpet | $59 | $54 | - |
| French Horn | $124 | $119 | - |
| Trombone | $69 | $64 | - |
| Euphonium | $64 | $59 | - |
| Violin (Full Size) | $49 | $44 | - |
| Viola (15" - 15 1/2") | $49 | $44 | - |
| *Some instruments may have premium options available for an additional fee. | | | |
Lease Program
| Lease Program | Monthly Payment |
| --- | --- |
| Oboe, Plastic | $50 |
| French Horn - Single | $50 |
| French Horn - Double | $75 |
| Baritone Horn | $50 |
| Euphonium | $50 |
100% rental credit (every penny paid applies toward your purchase)
All Rentals Come with the Five Free's
Affordable monthly payments
No extra charge for insurance or maintenance
All instruments come with everything needed to play
Guaranteed teacher approval
Return any time
Receive a 50% early pay discount at any time to own your instrument*
Credit approval while you wait – Rent Now!
*Some exceptions do apply
Many new instruments are $36/month. If the instrument has been rented for a few months, it may look like new, but is considered "previously rented" and is $5 less per month (or just $31/month). Used instruments are an additional $5 less (or $26/month). All instruments have the same in-house free maintenance, 50% early payoff, and the same "Five Freebies*." Used plastic oboes, single French horns and baritones are available to lease for $50* a month, and double French horns are available for $75* a month. These payments may be applied toward a new instrument purchase. All Rent-To-Own Plans come with the 5 Freebies. You'll receive a 50% discount off your unpaid balance at any time (30% discount on step-up rentals). Early pay-offs save you money, and you still get four months of free maintenance! Please contact us for details.
*Prices do not include taxes